What Sevenstarsgroup Learned from the So Many Exhibitions?
Views:696 Author:Sevenstarsgroup Publish Time: 2018-12-05 Origin:Site
Over 10 Exhibiitons about plastic recycling industry Sevenstarsgroup attended or will do every year, Experience has been accelerated year by year, more and more, so why Sevenstarsgroup attends the exhibition every year? what Sevenstarsgroup learned from so many exhibitions?
About the business of plastic recycling or pipe making, Sevenstars engaged in this industry for over 15 years, practice tells the truth, we are powerful to attend the exhibitions.

The business Sevenstarsgroup doing is producing industrial plastic recycling equipments, the structure of products is huge than the common daily chemical consumptions, a hall needed to make the machine be demonstrated all around.

Consumer thinking is important to all industries, Sevenstarsgroup knows deeply about the potential customer think about the supplier and products after experienced so many exhibitions and transactions.

Let's see more pictures about the India Exhibition: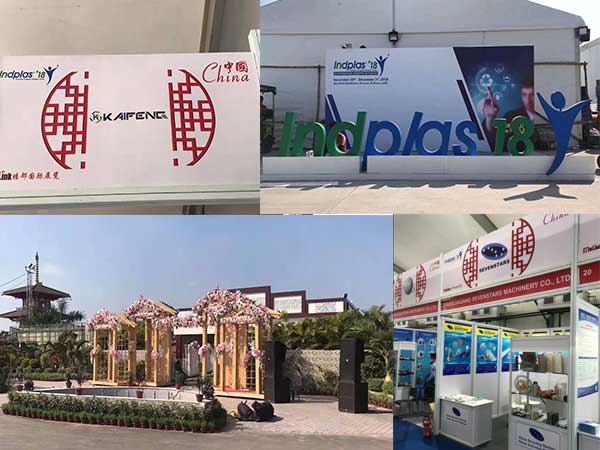 For Sevenstars, attending exhibitions make friends easier than ever, we have a lot of experience about signing the contract on the exhibition, we are confident about our plastic pipe making machines and recycling equipments or pelletilizing machines rely on strong team work that advanced technologies, brilliant negosiation actions, excellent after-sales service.