Sevenstars is in PLASTEX 2020
Views:219 Author:Site Editor Publish Time: 2020-01-11 Origin:Site
Sevenstars is attending PLASTEX 2020. Having expected and prepared for a long time, we are finally attending the exhibition and communicating with many customers. The exhibition is from 9th to 12th in January at Egypt International Exhibition Centre Cairo and our booth is H1F19. Welcome to visit our booth!
PLASTEX is a leading regional event for the plastic industries, bringing together local and regional producers and consumers. Sevenstars is excited to be part of PLASTEX2020 and we look forward to showcasing our Performance Plastics and Elastomer product portfolio, meet with key industry professionals, introduce and develop differentiated market applications and contribute to the growth and enhancement of the local and regional industry.
During this event, many customers come to our booth and show their great interests in our plastic recycling machine. Some of them even confirmed the date to visit our factory. Some of them inquired our other products, like plastic granulator machine and so forth. In the exhibition, we even met some of our regular customers. They came and had short conversations with us, got to know details of our new products.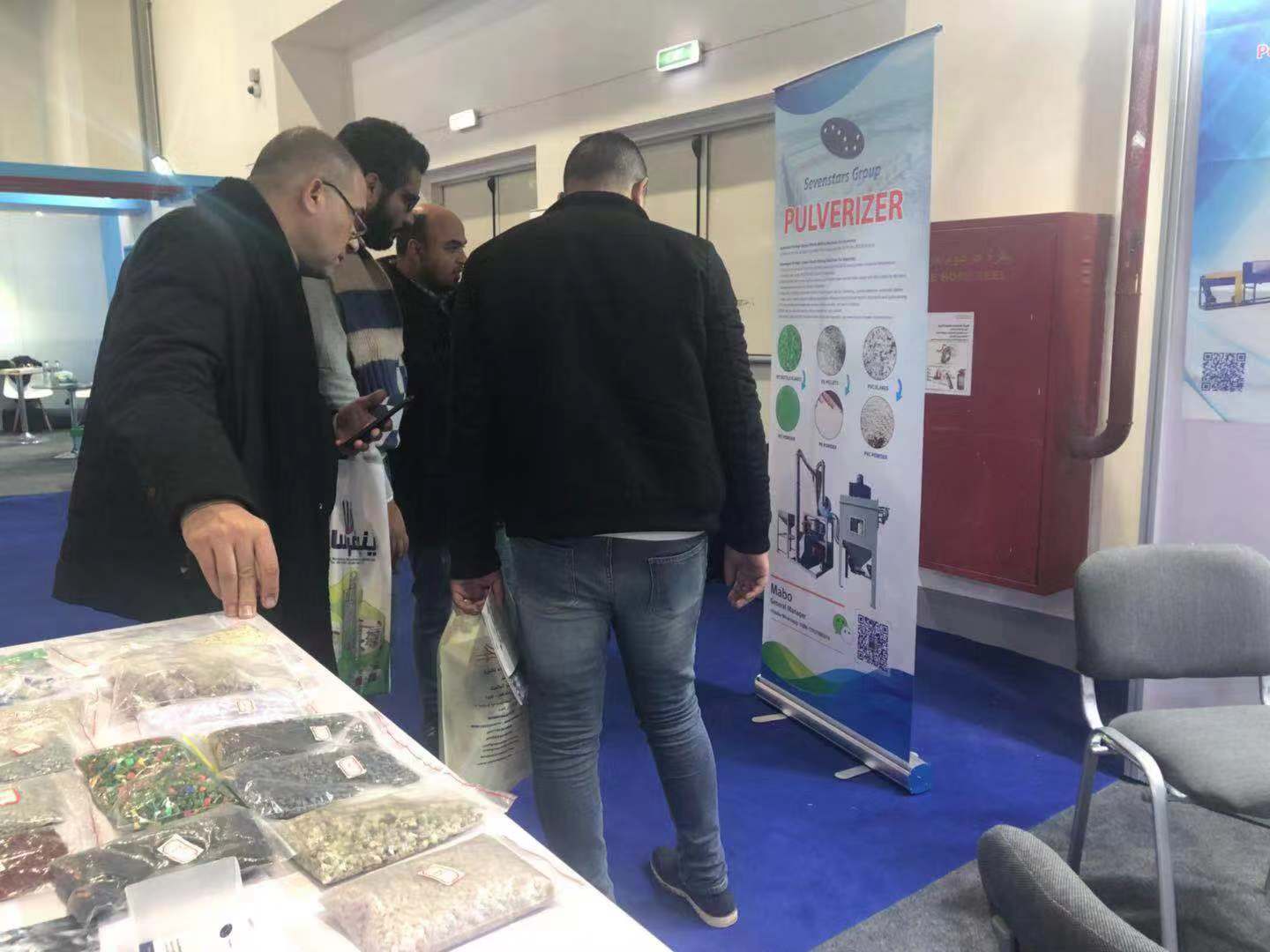 Recycling and extrusion machinery require periodic inspection and maintenance to guarantee an optimal, reliable and continuous production process and reduce downtimes. The experts of SEVENSTARS MACHINERY are qualified and experienced to execute both technical and electrical inspections and repairs on any installation and debugging.