Sevenstars Exported Waste Plastic Recycling Machine to Africa
Views:301 Author:Site Editor Publish Time: 2018-10-12 Origin:Site
A large waste plastic recycling machine was exported to Ethiopia in Africa today. What is the whole waste plastic recyling process? Let Sevenstars introduce it to you.
The brief processes of plastic recycling
Collection
Because of the nature and availability of plastics, there exist plastic collection centers. Tons of waste plastics will be collected and sent to the collection site, then packed and transported to a plastic processing plant.
Sorting
This process is done in order to ensure that all pollutants are eliminated. There are specially designed machines that help classify plastics based on resin content. Then the plastic recycling machines will classify waste plastics by symbols at the bottom of the plastic.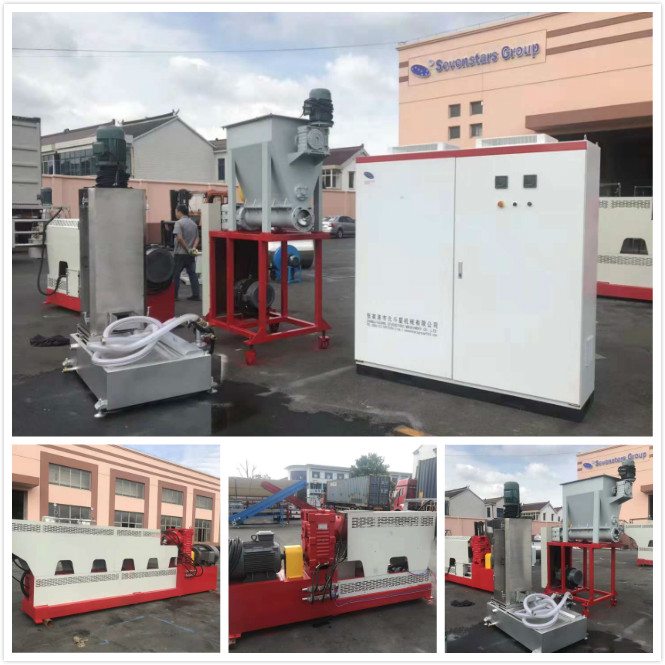 Shredding
Shredding means that plastics, including plastic bottles and containers, will be cut into tiny chunks or pieces. The heavier and lighter plastic pieces are then seperated by a specific machine. The separation process can ensure that the different plastics are not mixed up.
Cleaning
After completely separated, scrubbing the blocks with detergent to remove the remaining pollution. Then the cleaning process is finished. Furthermore, the blocks need to be dried by drying system.
Melting
The dried sheets can be melted and molded into new shapes. The melting process is carried out at a prescribed temperature by a particular machine.
Sevenstars Machinery is a famous group which is responsible for making and exporting all kinds of high quality plastic extrusion and recycling machines. The main products are plastic recyling line, plastic extrusion line as well as other auxiliary machinery. If you need the equipment, contact us freely.