PLASTEX - The Leading Plastics Exhibition in North and East Africa
Views:223 Author:Site Editor Publish Time: 2019-10-22 Origin:Site
Good news! Sevenstars is going to attend PLASTEX soon in January 2020. We will have our booth there and professional workers of Sevenstars will make specific introduction about our company and products. We are looking forward to meeting you there. If you are interested in PVC/PP/PET sheet line, pvc pipe extrusion line,please feel free to contact us.
We will send our senior engineer and most experienced salesman there to introduce our products to the visitors. They will answer all your questions professionally with their knowledge of technology and products. At the same time, we will take our newest products such as plastic recycling machine, plastic granulator machine to the exhibition to show it to our visitors and make all of you know more about our products and our company.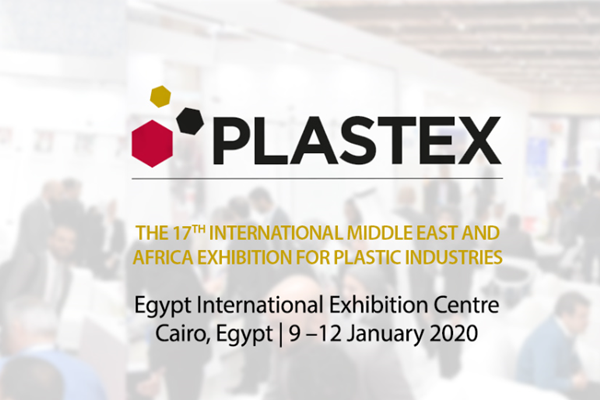 PLASTEX is the leading international trade fair dedicated to the plastics and rubber machinery, components, raw materials and chemicals in Africa. The fair presents products and services, technologies and innovations, trends and tendencies for trade markets. It is an international meeting-place for worldwide suppliers and regional manufacturers. The show will take place at Egypt International Exhibition Centre- Mosheer Axis- New Cairo, the most modern venue in the Middle East during the period from 9 – 12 January, 2020.
PLASTEX comprises a vast range of all constituents of the plastics industry and connects buyers from Egypt, North and Eastern Africa and Levant regions with leading manufacturers and distributors of plastics including raw materials, components, machinery and technologies, semi-finished and end products.
PLASTEX is an activity hub where more than 500 suppliers and manufacturers convene to exhibit their products and services to over 16,000 leading decision makers from Egypt and regional countries such as Algeria, Morocco, Tunisia, Kenya, Tanzania, Libya, Sudan, Saudi Arabia, UAE, Kuwait, Cyprus, Turkey and many more.
Sevenstars' main products are plastic recycling plant,plastic pipe extrusion line as well as other auxiliary machinery. Each year, we attend many overseas plastic exhibitions in different counties. We sincerely welcome customers from all over the world come to inquiry us. We will not let you disappoint.