Is There Any Recycling Value of the Used Plastic Film?
Views:240 Author:Site Editor Publish Time: 2019-07-23 Origin:Site
From the recent past, plastic established as the most popular and usable item in the industries. Items made of plastic are available cheaply and are scorching selling item among the middle-class group of society. It should be noted that it is nearly impossible to decompose the plastic on its own. The only way to get rid of it is to destroy it by yourself. But those methods usually cause an increase in pollution. So, due to this reason, many industries in the world recycle plastic and make different items. Some companies are also popular in the market for making plastic recycling machine.
Before the details of these manufacturers are provided, it should be noted that recycled plastic can be used in large numbers, and they do offer good value. I have found in a study that 30 % of bottles being used in the US are made by using recycled plastic. Further; the soft drink containers are also made by using the recycled plastic in large numbers.
Multiple companies are working in the market who are manufacturing plastic recycling machine, and one of them is a China-based company called Seven Stars Group. One of many machines available at Seven Stars is a plastic recycling extruder machine. The machine is made by using an extruder, haul-off, braider, and spraying water tank, etc. The pipes made by using the machine usually have three layers. The outer and inner layers are made by using soft plastic , while the middle layer is made by reinforcing the polyester fibre net. The plastic recycling extruder machine is made in such a way that it has a corrosion resistance property in itself. The plastic pipes made by the machine are mostly used for conveying water, gas and other liquid. The machinery provides stability during working and is very convenient in maintenance. Large application of this machine is for industrial liquid transportation and daily use water transportation.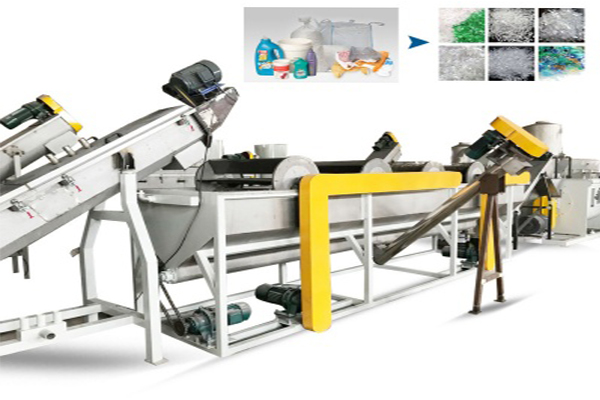 The company also manufactures plastic recycling baler machine. Baler is a machine which can be used for cutting and cropping large materials into small pieces so they can be transported easily. A point to note here is that machinery can later use those small plastic pieces for recycling and production of pipelines of any size as per the requirement.
I want to mention a single shaft machine produced by Seven Stars Machinery. This machine is designed as highly customizable machinery. A PLC system is installed in the machinery that helps the user to modify the recycling, cutting, and production settings as per the requirement. The blade of the machinery can be rotated in the opposite direction and provide high working capacity. The machine will stop working automatically in case something odd happens. This procedure helps in maintaining the production quality and also saves the machinery from problems and faults during the manufacturing process.
Seven stars group has also added variety in their machines, and now some of these machines can also be used for washing purposes along with recycling purposes.