How to Process the Broken Wooden Furniture?
Views:229 Author:Site Editor Publish Time: 2019-07-05 Origin:Site
During the industrial wood cutting procedure, like other materials, wood waste materials are made due to the cutting process. We certainly want these wooden waste materials to be used in some way or another for ourselves. Further; you have may have noticed that whenever your wooden furniture gets broke from a corner, it can be of no use if it is not fixed quickly. So, to get these problems fixed, we can use by using a wooden shredding machine. There are different companies in the market which are manufacturing this type of machinery. However; I want to mention a China-based shredder machine manufacturer named Seven Stars Machinery.
The company is making different versions of a wooden shredding machine, and one of them is Single shredder and crusher. It is a two in one machine used for shredding and crushing purposes. This is a high-efficiency machine with high production capacity. The shredder machine manufacturer has included easy operation function in this machine, so the production is not affected. The machine can be operated by using PLC control, and its blades can be rotated in the opposite direction. You will require your wooden shredding machine to work safely and doesn't cause any problems. The most significant advantage of this machine that you can avail while working on your furniture is that the machine will stop automatically if something unusual happens in its operation.
Seven Stars Machinery also manufactures a double shaft shredding machine. The said machine is based on advanced European technology and has a unique structure. A point to note here is that along with having advanced technology; it will provide you with the shredding solution of highest standards. An essential feature of this machinery is that during the working procedure, it consumes low energy than other machines and the vibration caused by the machinery is also low. The company has added HDPE pipe shredder along with a single axis shredder in this double shaft shredding machine. Just like other shredding machines by Seven Stars, this machine also stops working automatically if something unusual happens, thus ensuring the high safety standards.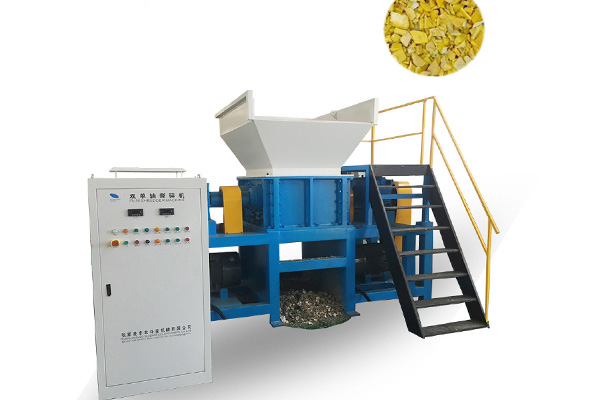 These machines are widely used for recycling the waste materials caused by industrial woodwork. Sometimes, your home furniture or office furniture can get broken due to any particular reason. In those cases, instead of throwing away your furniture, you can use the mentioned machines to process the broken wood furniture. One of the easiest steps is using the shredding machines to convert the broken furniture into relatively smaller size furniture, or even you can change the shape of the furniture because the high capacity blades of the machinery can process your furniture in your required format.
Before processing your furniture through the wooden shredding machine, you need to check the faulty part. Sometimes, the fault or the broken piece of the furniture can be repaired or can be shredded in such a method that your furniture can be used in the future. I certainly would recommend you always to take advise from a concerned expert. As I have discussed Seven Stars Machinery earlier, you can contact their technical experts to get information about the shredding machines and how these machines can be useful for your requirement.