Sevenstars exported the PE single wall corrugated line to Inida
Views:476 Author:Sevenstarsgroup Publish Time: 2018-05-06 Origin:Site
Sevenstar exported the recycling machine lines to worldwide everyday, today, we shipped the PE single wall corrugated pipe extrusion machine line to India, this is a good news to us, here is a story about the machine line.
The customer ordered the recycling machine from us for more than ten years, and we are looking forward to maintein this kind close connections.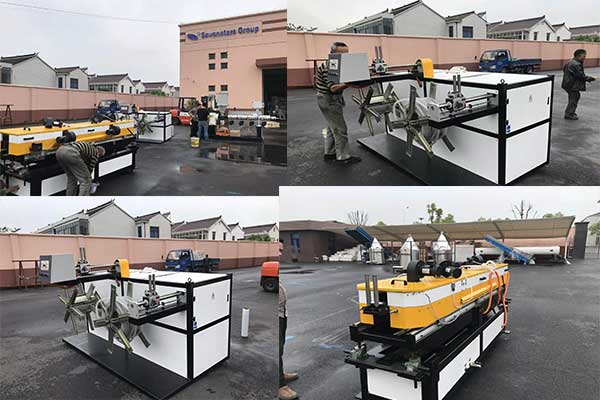 There is another news, that wasted wooden shredding machine is hot products, and if your business based on it, welcome contact earlier since all machines in Sevenstar are customized. the orders are extended our expectations.
After the Chinaplas, we are ready to have more and more orders , and our factory has got freshed face,