Sevenstars Chinaplas Exhibition scene
Views:4560 Author:Sevenstarsgroup Publish Time: 2018-05-02 Origin:Site
If you are familiar with the sevenstars, or if you followed the facebook page of sevenstars, then you have feasted your eyes in facebook pictures about the Chinaplas.
Sevenstars with her staff waited you in Shanghai, and then many customer got the warm reception from our colleagues, as you can see from below pictures.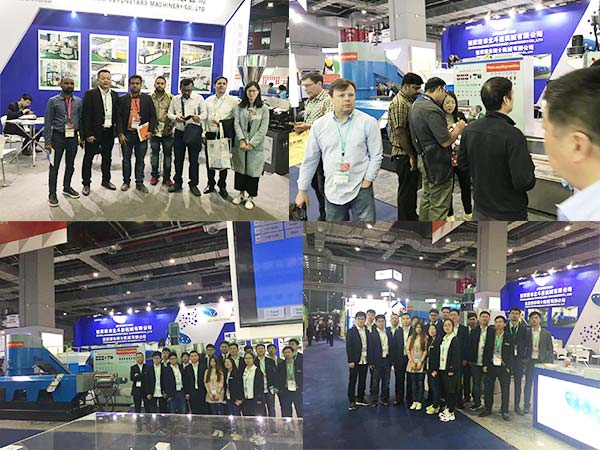 Recycling line for PET bottles and PVC pipe making machine line are popular style in this Exhibition.
For those people who did not come Chinaplas, maybe you will regret, we have sample machine in the exhibition booth, you can test the machine and see the machine quality first in person.
As you can see above exhibition booth, there is a customer who signed the contract in the exhibition, he gave us his trust when he saw the machines. Our sales explained the machine works conditions and the after sales service. he promised to get the earnest first.
Finally, let's see the final time of Chinaplas, Sevenstars booth was still busy and alive.